This post is part of the
Advent Calendar
series
Shop Local!, Part 1
By Chris Ogden
Still looking for your Christmas gifts? (We are!) We've compiled a list of local businesses and locally made products below.
Remember, when you purchase from local small businesses, your money is far more likely to recirculate locally (boosting the local economy) than if you shop at a corporate chains. You'll end up with a quality gift, while investing in the future of our community.
We've loosely sorted our suggestions below, but note that many of these stores/producers sell a variety of products beyond what's indicated in the section header.
Maple Products
Shaver-Hill Farm (Harpursville): Wide range of maple products from the traditional to maple BBQ sauce, hot sauce, popcorn, etc. Gift baskets, pancake flower. Sold on site and online.
Roxbury Mountain Maple (Hobart): Various maple products, including pure maple sugar, cream, candies, etc. Also sells honey, pancake mix, and gift boxes. Sold on site and online.
Maplewood Farm (Bloomville): Various maple products, including maple nuts and maple tea. Sold online only.
Reed's Maple Products (Downsville): Various maple products. Sold online.
Dar-View Maple (Delancey): pure maple syrup, candies, and cream, as well as pure maple granulated sugar and a gift basket option. Sold online.
Brookside Maple & Farm (Delancey): pure NYS maple syrup. Available online or call to schedule a time to pick up from the farm.
Tree Juice Maple Syrup (Arkville): Pure maple syrup, including specialty syrups such as bourbon barrel aged, rye whiskey barrel aged, vanilla infused, zesty lemon, and candy cane. Also apparel and accessories. Sold online and at Pepacton Natural Foods (Roscoe) and Catskill Regional Harvest (Delhi).
Madugno A4 Maple (Deposit): Pure maple syrup, candy, and maple cream. Call or email to purchase.
Vly Creek Maple (Fleischmanns): pure maple syrup, candy, granulated sugar, and cream. Sold on-site.
Assorted Goods
Hamden General Store (Hamden): A wide variety of local products, foods, drinks, and Baker's Grimm bagels, bread, and pastries.
Elijah's Closet Thrift Shop (Walton) - A variety of items such as books, DVDs, VHS, clothes, small household appliances, dishes, jewelry, furniture, baby items, toys, etcera. All at affordable prices.
Doog Goods (Walton) - iconic designer furniture and goods.
Alcoholic Beverages
Blue Sky Farm & Winery (Stamford): Blueberry wines sold at Wine & Liquor Emporium (Walton), Delhi Liquor Store (Delhi), and Catskill Cellars (Downsville or online), plus other locations.
Awestruck Ciders (Sidney & Walton) - Producer of hard apple ciders. Tasting rooms located in Sidney and Walton, and founded by Walton natives.
Kerrs Creek Distillery (Walton) - Vodka, whiskey, and bourbon created with New York products. Sold online and at various locations trhoughout the Catskills.
More Ideas
Pure Catskills (an economic initiative of the Watershed Agricultural Council) publishes an annual holiday gift guide with an abundance of locally made products. Check it out for even more gift ideas!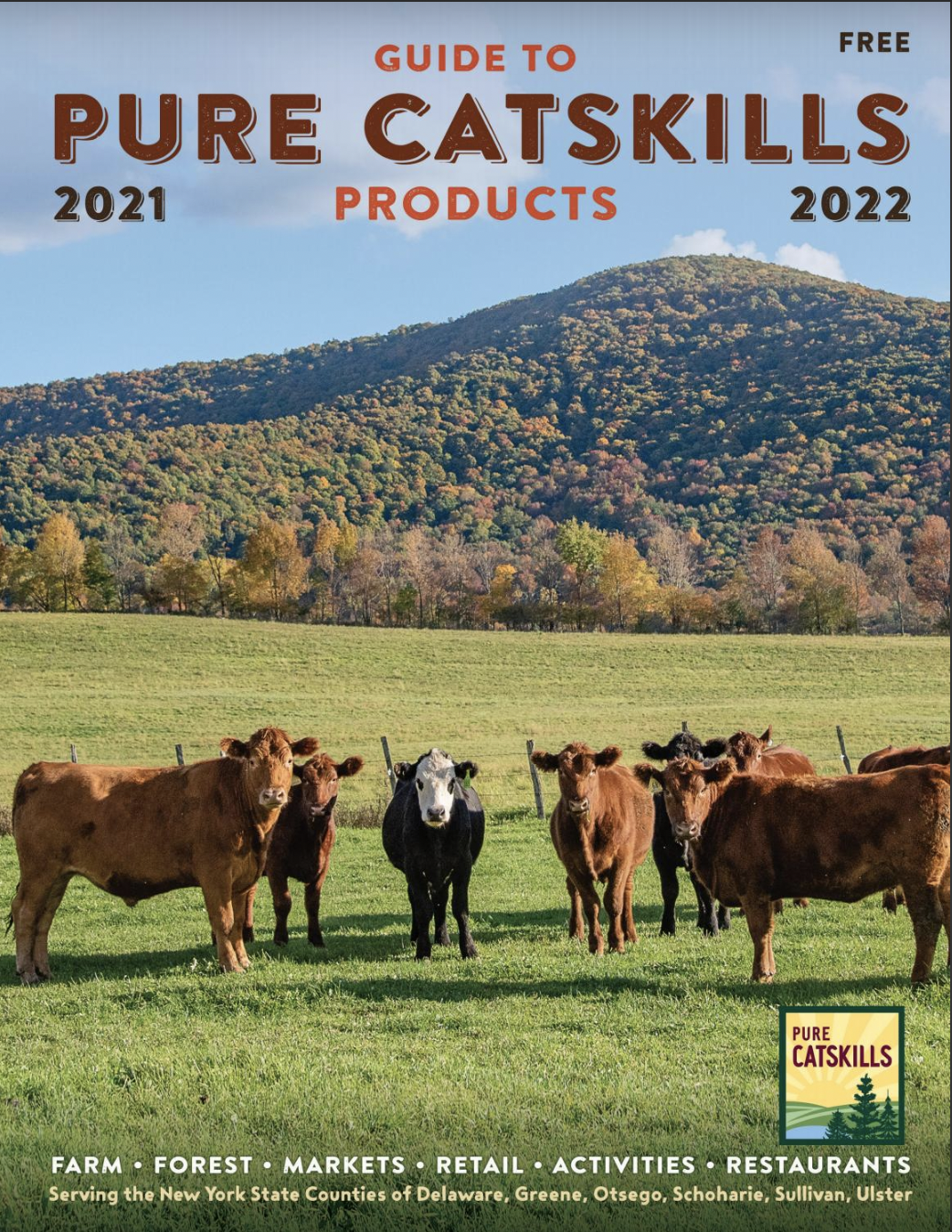 TODO: remove defunct business and add new businesses